Garages are notorious for becoming a catch-all spot for general storage, clutter, and junk that is just gathering dust. Call Clear It Junk Removal to help you clear it out as soon as possible. Our high-quality garage cleanout service includes both the responsible disposal and removal of all of your unwanted items.
You contact us.

Together, we pick a convenient time and date.
We arrive on time for our scheduled appointment.

Our team members head to your garage and you show them the junk you need them to collect.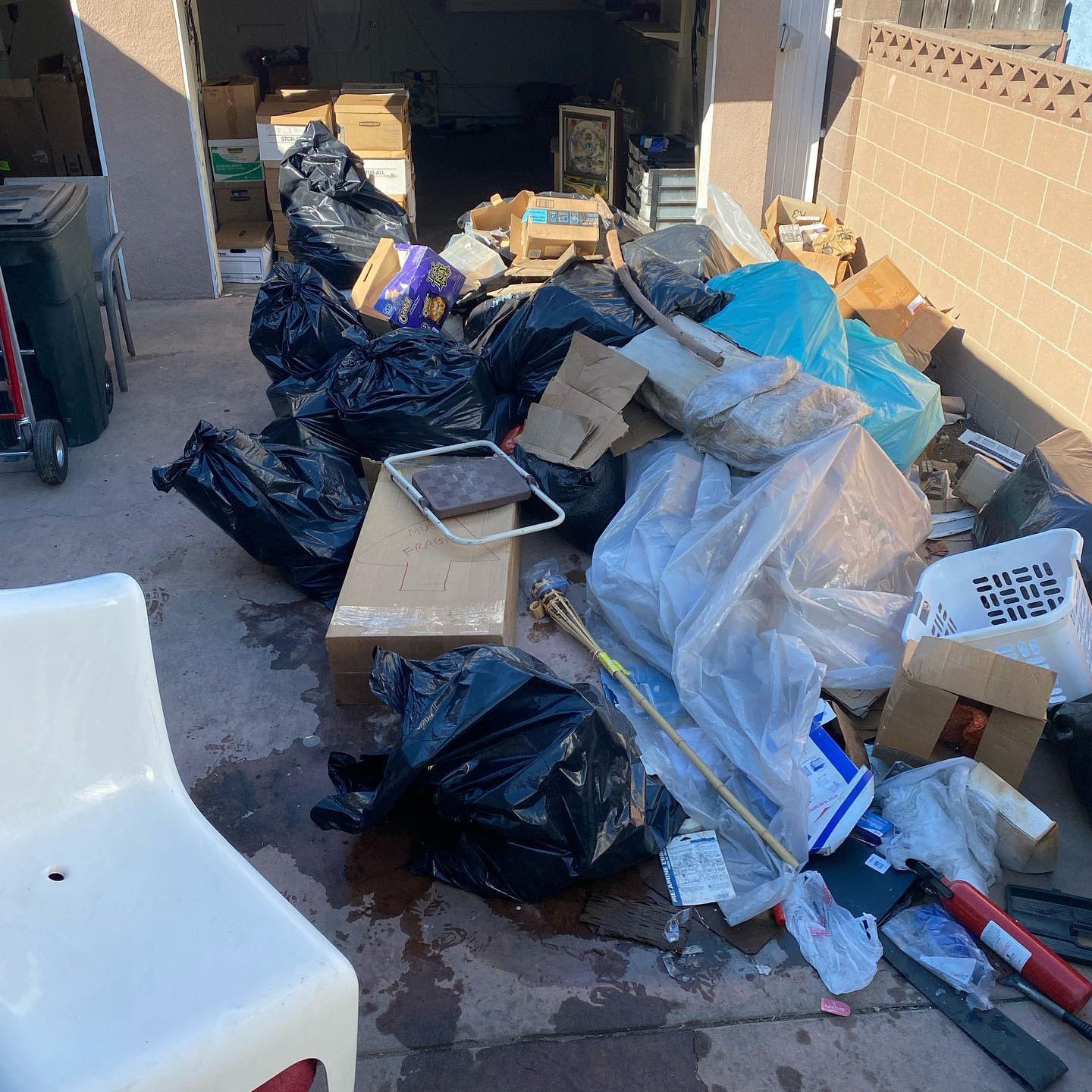 Ask for Our Help to Be Clutter-Free
The team here at Clear It Junk Removal believes in integrity, respect, and trust. We have a reputation for punctuality, friendly customer service, honesty, professionalism, and a promise to treat every single garage like our own. To ensure we make good on this promise, we take the greatest care to follow through on your requests. For example, if you want a specific item recycled, we can make that happen.
Our garage cleanout service will leave you with a junk-free garage that you can enjoy for years to come. Often, a messy or cluttered garage can become overwhelming and hard to deal with. It can become more cluttered as time goes by.
Avoid this by getting in touch with Clear It Junk Removal today! We provide services in cities across Orange County and Los Angeles County, including:
Bellflower
Carson
Cerritos
Cypress
Fountain Valley
Garden Grove
Huntington Beach
La Palma
Lakewood
Long Beach
Los Alamitos
Lynwood
Norwalk
San Pedro
Seal Beach
Torrance
Westminster